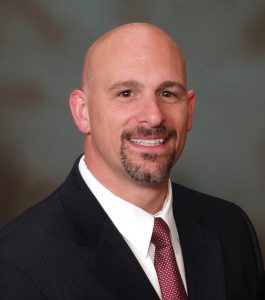 Steve Sacchetti is Vice President of Business Development for Allied Universal Security Services, the largest provider of Security Services, in the North America, and the NY Metro area. He and his team of managers are responsible for new client acquisition implementation of security services and systems in NYC and surrounding counties, as well as Central & Northern New Jersey.
Steve is a former Naval Surface Warfare Officer who left active duty in 1991 to join Pfizer Pharmaceuticals, leaving in 2005 as the Neurology Sales Director for the Northeastern US. Other past positions include VP, Sales & Marketing for Medical Resources, Inc., and Senior VP of Noesis.
Steve and his wife have 3 grown children including 2 Rutgers graduates and 1 currently attending Rutgers. He received his Bachelor's degree from Villanova University in 1987 and his Master of Science in Management from Salve Regina University in 2009. He is an avid sports and workout enthusiast and participant.